Jamison, PA Lawn Mowers
Star Lawn Mower Inc.
For high quality lawn mowers, call Star Lawn Mower Inc. of Jamison, PA. Since 1897, we have been offering superior lawn and ground equipment that you can avail at reasonable rates. Our professional and qualified staff is committed to providing excellent services and quality products to residential and commercial establishments.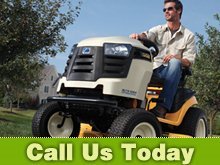 Learn More About Star Lawn Mower Inc.:
Pickup and delivery
Residential and commercial
Walk behind and tractor mounted
We are conveniently located near Almshouse and York Roads.
Contact Star Lawn Mower Inc. today at 215-343-1650.
Hours of Business:
Monday to Friday – 8:00 am to 5:00 pm
Saturday – 9:00 am to 2:00 pm

Methods of Payment: